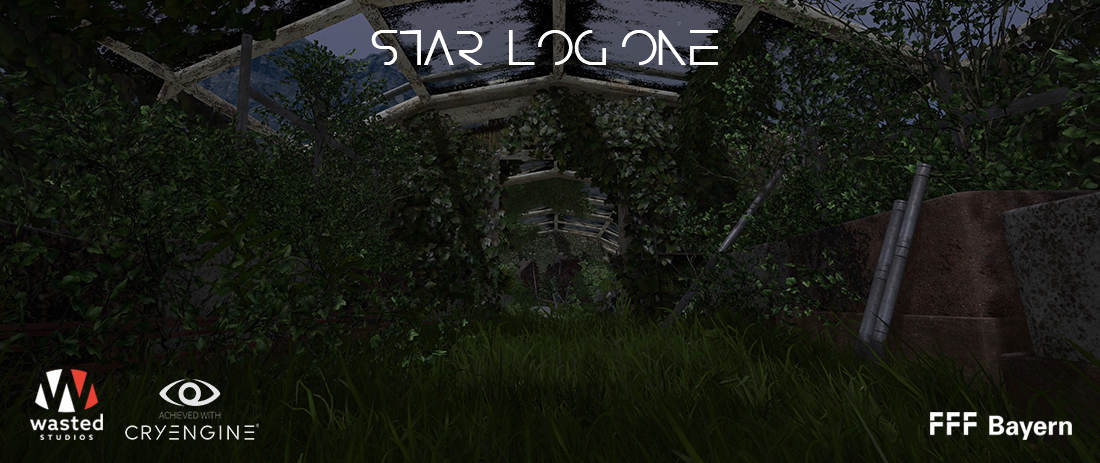 24 Aug

Star Log One – Dev Diary #1 (Teaser)

Star Log One is one of the most challenging projects we had the pleasure to work on until now. There are several reasons why this project is currently pushing our boundaries. But before I'm going to go into detail on the challenges we are facing currently I finally want to give a very short insight into our story world! Laura put together a short vision which should give you an idea of our story world.
Vision
Star Log One revolves around some of the last few human beings left in the world. Having lost earth to their own creations, a ship of chosen survivors left their home planet to seek a new home in the vastness of space. Although this journey offers a new beginning, it also involves the risk of repeating the same mistakes that already brought humanity to the edge of extinction. Like when apes were outclassed by humans, humans are now outclassed by droids. Men always have been used to reign. Finding a new home also means accepting a place and a role that they will have to play in a new world order.
While the setting of the story offers a large scale in terms of an epic conflict between two species – humans and droids – involving battles that stretch over several planets, the real conflict lies in the individual development of the characters who struggle to overcome their loneliness and personal fears. Being vulnerable and irrational, unable to move on from their past and working against each other, the protagonists symbolize everything that droids are not. If they want to hold their ground in a world that is now reigned by droids maybe their only hope lies in overcoming these frailties and vulnerabilities.
Pre-Production
As mentioned in one of our earlier blog posts our pre production for Star Log One started in early 2016. Reaching more than one year of pre production development has its very own challenges. Due to various pitching opportunities, changes to the story, concept art, press summaries, etc. there will be a mess of different documents, folders, concepts. We started early setting up our own "wiki"-like website holding all our information about the story world, characters summaries and the matching concepts. We have even gone so far to import our whole gamedesign document into our wiki divided into chapters to provide a much better reading experience to all our developers working on the game. Searching through a more than 150 pages huge word or pdf document can be very exhausting and will take away lot of the time actually developing the game. For those interested, we are using Confluence hosted on our own servers.
Development
We are developing our game working with pretty new workflows which are not yet settled in the industry. That of course has the advantage to make use of innovative and (possibly) more efficient ways to develop but also disadvantages as it is fairly hard to find people also working with similar workflows to exchange experiences. One of these workflows is for example the photogrammetry asset pipeline which I also mentioned in a blog post earlier. Since back then we learned a lot and managed to optimize a huge part of our asset pipeline.
Teaser
To thank you staying up to date and following our development we prepared a short teaser in CRYENGINE which is intended to provide the mood and look & feel of our game. This is not showing final gameplay or final graphics – this is still alpha footage! (It is available in 4K 60FPS when using chrome, we highly recommend watching it in 4K)

Latest posts by Christian Söllner
(see all)