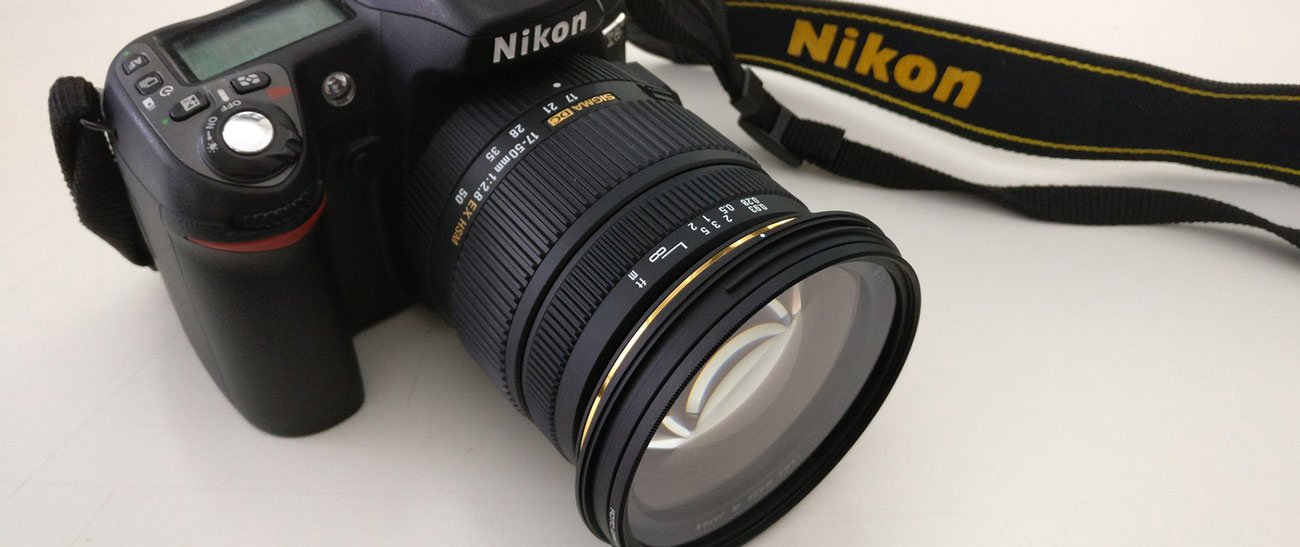 12 Aug

Photogrammetry … next gen assets?

Finally I can share my thoughts with you about one of the – I hope interesting – topics we are working on. Thankfully this is one of the topics which is not confidential at the moment as we are currently in the middle of the pre-production for our new game-project. I am speaking about -> Photogrammetry!

Since at least Star Wars: Battlefront was published by EA many people recognized one of the newer technology topics "photogrammetry" in the game development industry. I had the lucky chance research, if photogrammetry could also fit for our project. Because I didn't had the chance to work on that great technology in active production until now I want to point out, that I'm not an expert in this topic and there is so much to learn for me too.
Equipment description
I would like to start with our current equipment (we are never using ref-links ?). I can just inform you about our specific set up and how it's performing, I didn't had the chance to use different setups.
At first I want to go into detail of our equipment pieces and how they perform in our specific photogrammetry use case.
Let's specify our camera. We are using the Nikon D5200 as body for the photos… why?
I can't really tell you why we choose the specific brand "Nikon". Nearly all known camera-brands are producing good quality bodies. For me personally, Nikon just fits better. But I can tell you why we have chosen the D5200. To get the chance to upgrade from your old D80 (as in my case) brings a lot of fun searching through all the cameras on the market currently. Of course we didn't want to spent too much money on that new technology just for testing purposes but with less money comes poor quality which will quickly influence your opinion about photogrammetry. The D5200 features 24.1 MP with High-density 39-point AF system (I know sounds like advertisement, but it's actually pretty important). To compare one step lower, the D5100 only got 16 MP and a 11-point AF System and one step higher, the D5300 costs 100€ more but nearly only profit from her built in GPS and WLAN (which is absorbing your batteries ?).
But almost more important than your camera body is the lens attached to it.
In our case: the Sigma 17 – 50mm 2.8f DC EX OS HSM.
Personally I am – and also voices from different community boards and talks are – recommending 24 mm focal length as the distance to the objects you will photograph mostly fits into it, but you should really try this out for your specific case. Because I wanted to stay flexible for other objects I recognized (after hours of research and reviews) SIGMA's 17 – 50 lens which was fitting our use case perfectly. There is enough zoom-range to stay flexible photographing for example huge cliffs from a more distanced point than a tree standing directly in front of it. Of course compromises are never the perfect way to go, but for our needs we found the right lens to go with. To show that the SIGMA isn't only for photogrammetry purposes the following pictures where shot by me:
Equipment Budget
Nice little duck, huh? But enough about the reasons why we bough this exact setup. Money is always an important point. Photogrammetry isn't the cheapest way (for indies) to create assets as the setup itself is already pretty expensive (for indies) and it's not done with camera and lenses itself. I think explicit numbers are always interesting that's why I don't want to skip them:
| Equipment Item | Price |
| --- | --- |
| Nikon D5200 (body only) | ~ 400 € |
| Sigma 17 – 50mm 2.8f DC EX OS HSM | ~ 350 € |
| Lens Protector (Dirt cover) | ~ 45 € |
| Additional original battery | ~ 50 € |
| 2 fast SD Cards (Samsung EVO+) | ~ 30 € |
| Summary | ~ 825 € |
(You should also think about a tripod and a carrying bag)
I hope I could provide you a good overview of the cost for the camera equipment, BUT stop -> it's not done.
Of course you need a software to create the 3D-Models from your bunch of photos. In our case we are using Agisoft's Photoscan Software. The Standard Edition is starting at ~ 170 €.
So, to review the budget for basic photogrammetry we reached already the magic 1000 € border and even overstepped it a little. But of course you want to see, what output will be produced using this setup in addition with Photoscan don't you? Here is a example of a stone captured in Munich's botanical garden.
The above shown stone is already a complete 3D-Model ready to use in for example ZBrush or 3DSMax. Of course at this point there is still some work to do like polishing the model poly wise or working on details of the surface, but if I would force it, I could already use the above shown stone as a engine ready asset (at least in Unity3D with drag and drop) as the model is exported as .obj including an automatically created texture.
With this article I want to initiate a series of blog posts regarding our personal experiences with photogrammetry even throughout production. As soon as we are going to release information about the new project we are working on I will try to write something like a dev-diary about this topic (depending on how much I can leak with the blog posts). But for sure there will be updates on our Facebook and Twitter accounts which can be reached under:
Facebook: https://www.facebook.com/WastedStudios/
Twitter: https://twitter.com/WastedStudios

Latest posts by Christian Söllner
(see all)